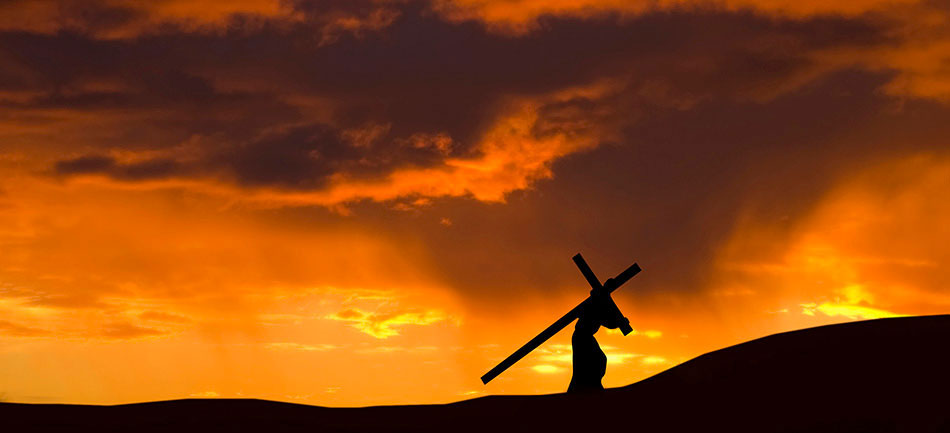 During Lent every Saturday, at 17:15 the Stations of the Cross will be held to commemorate the Passion of the Lord Jesus Christ, followed by the Eucharist.
The stations of the cross commemorates 14 key events on day of Christ's crucifixion. The main concern is His final walk through the streets of Jerusalem, carrying the Cross. The 14 stations are as following:
Jesus Is Condemned To Death
Jesus Is Made To Carry His Cross
Jesus Falls The First Time
Jesus Meets His Sorrowful Mother
Simon Of Cyrene Helps Jesus Carry His Cross
Veronica Wipes The Face Of Jesus
Jesus Falls The Second Time
The Women Of Jerusalem Weep Over Jesus
Jesus Falls The Third Time
Jesus Is Stripped Of His Garments
Jesus Is Nailed To The Cross
Jesus Is Raised Upon The Cross And Dies
Jesus Taken Down From The Cross And Placed In The Arms Of His Mother
Jesus Is Laid In The Sepulcher
As we recall the passion and death of Jesus, we become aware of how great God's love for us until he was willing to share everything that was upon him, including his own life, with us. During the way of the cross, we ask that God awakens in us, who have been united in the Eucharist, the spirit of sharing that is sincere.