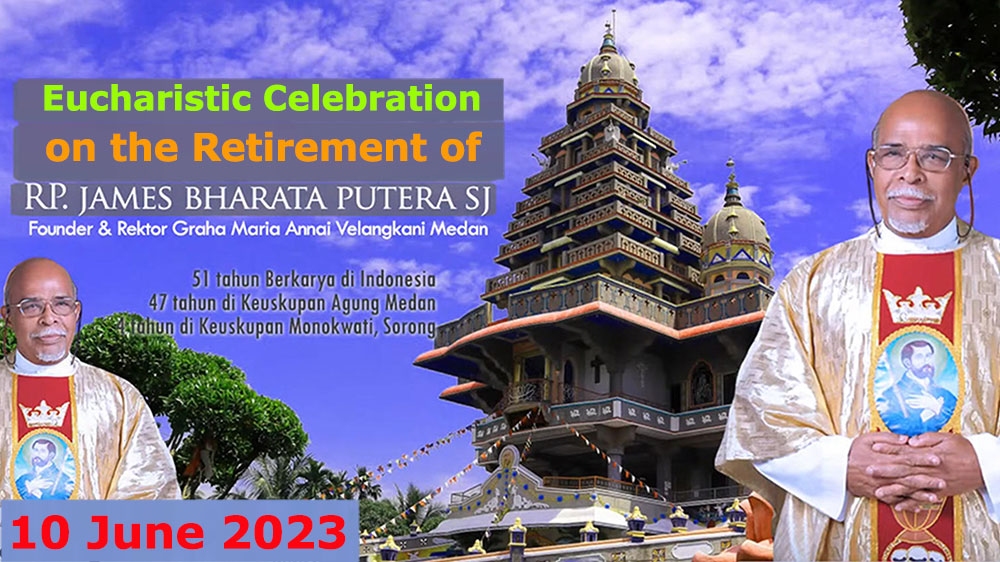 Father James Bharataputra, the Rector of the Marian Shrine of Annai Velangkanni in Medan has retired after more than 50 years as a priest. He has been a priest in Indonesia for over 51 years with 47 years serving the archdiocese of Medan and 4 years in Manokwari diocese of Sorong, Western Papua.
He has been the Rector of the shrine since its inception on Oct 2005. A Mass was celebrated on 10 June 2023 for the handover and appointment of a new Rector. Father Gundo Franci Saragih has been appointed as the next Rector.
In his retirement, Father James who is 85 years old will continue to live in the shrine retirement home and pray for the faithful. We pray, O Lord, for Father James and thank him for his invaluable services and being a source of inspiration. Strengthen him with your grace and gladden his heart with your love so that he will continue to spend his life in the service of your holy People.
We also thank Father Gundo Franci Saragih for his willingness in accepting the position as the new Rector and pray for his mission at the Shrine.
God bless.
Ad Majorem Dei Gloriam.
(Everything is for God's greater glory)
Feast Organizing Committee.
Marian Shrine of Graha Maria Annai Velangkanni.
Watch the Video of the Eucharistic Celebration.

Speech by Father James Bharataputra on His retirement.