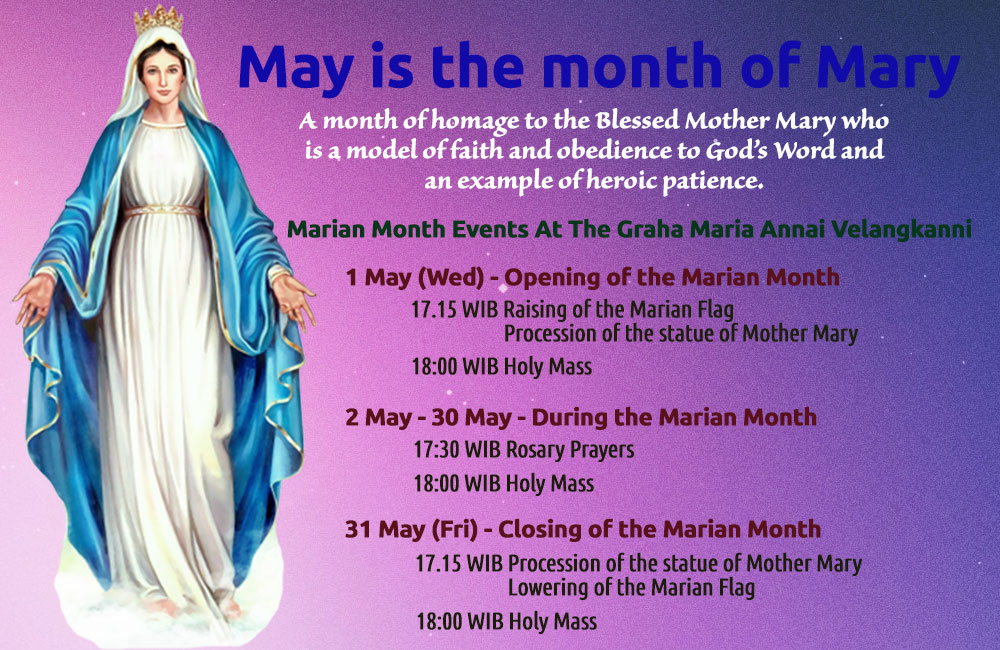 May is the month when Catholics traditionally focus on Mary. For this is the month during which Christians, in their churches and their homes, offer the Blessed Mother Mary more fervent and loving acts of homage and veneration; and it is the month in which a greater abundance of God's merciful gifts comes down to us from our Mother's throne (Pope Paul VI- Encyclical on the Month of May).
All of you are invited to attend the Marian Month prayers.
May Mother Mary always Bless all of you.
Father James
Rector, Graha Maria Annai Velangkanni
Why is May the Month of Mary?

Marian Month – Procession of the statue of Mother Mary