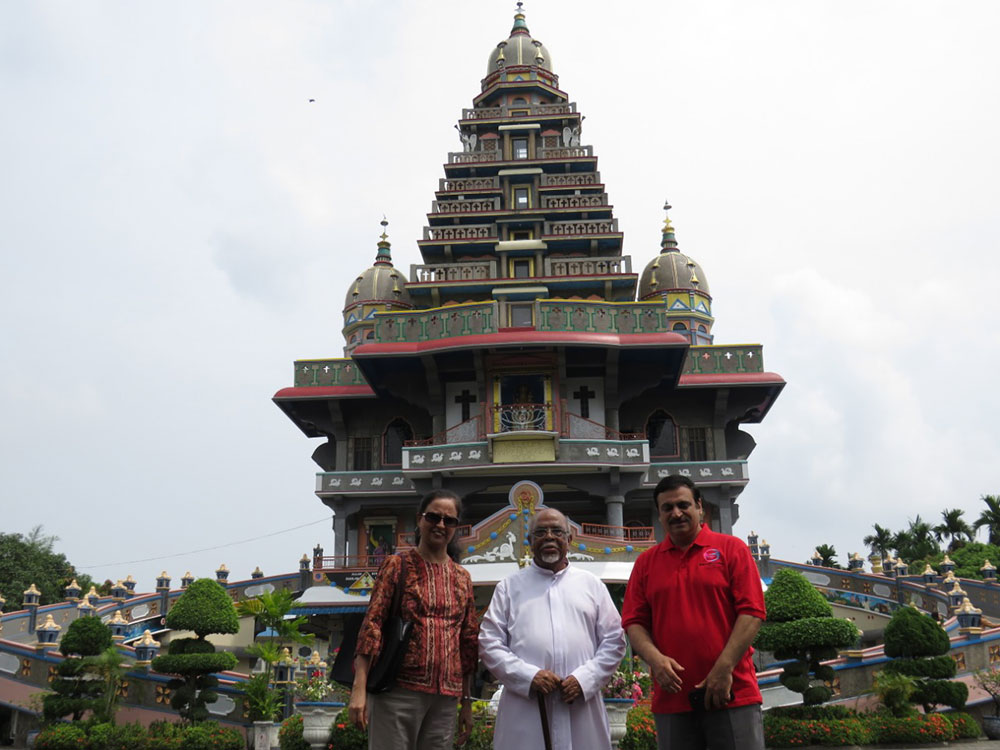 On 7 March 2020, the Consul General of India To Medan Mr. Raghu Gururaj and his wife, Mrs. Sumathi Gururaj paid a a courtesy visit to the Marian Shrine of Graha Maria Annai Velangkanni. They were greeted by the Shrine Rector Father James Bharataputra SJ, who gave them a tour of the shrine, and informed them about the important role it plays in the society and in particular to the people of Medan.
The Annai Velangkanni Sri Lankan Tamil Refugee Children's Learning Center gave a small reception in the Shrine Community Hall to the visitors. The learning center was founded and being run by Fr.James Bharataputra who is an Indian Jesuit missionary from Madurai Jesuit Province and has been living and serving the archdiocese of Medan, the capital city of North Sumatra Province in Indonesia for over 50 years.
On his part, the Consul General thanked Father James for welcoming him and the good words, and called on the Shrine Rector to pray for the continuation of the harmonious relations between Indonesia and India.
[photo_gallery_wp id="55″]