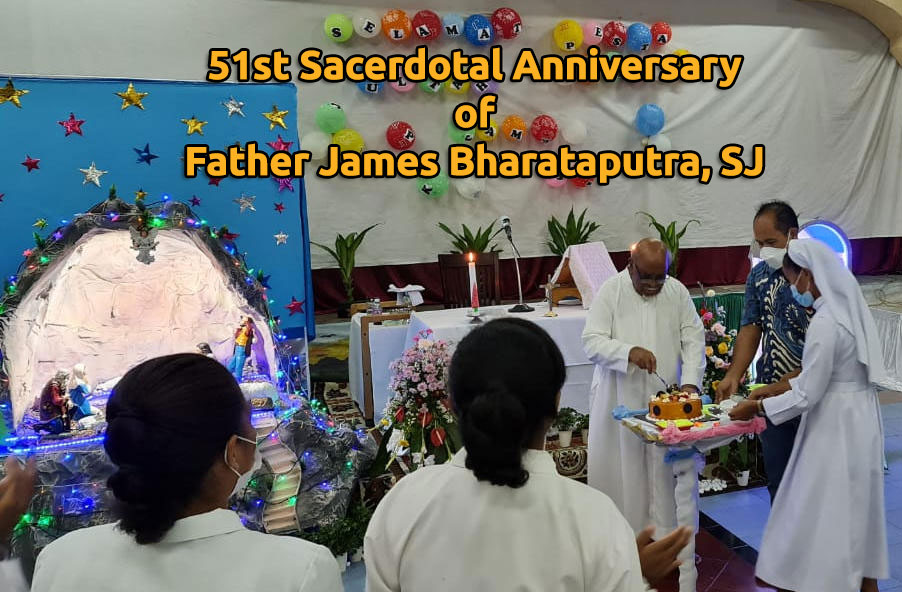 On 27 December, 2021 Fr. James Bharataputra, SJ celebrated his 51st Sacerdotal Anniversary to the Priesthood. Father Ater Adytia O. Carm concelebrated the thanksgiving mass in the shrine hall attended by 40 people consisting of sisters and some lay friends.
According to Father James, the journey of his priestly life is a work of God's love. Accordingly he expressed his abundant gratitude for the work of divine love.
Congratulations on this holy and joyous occasion Father James. Thank you for your years of service to God and his people. This achievement will always be a motivation and inspiration to the faithful.
Feast Organizing Committee.
Marian Shrine of Graha Maria Annai Velangkanni