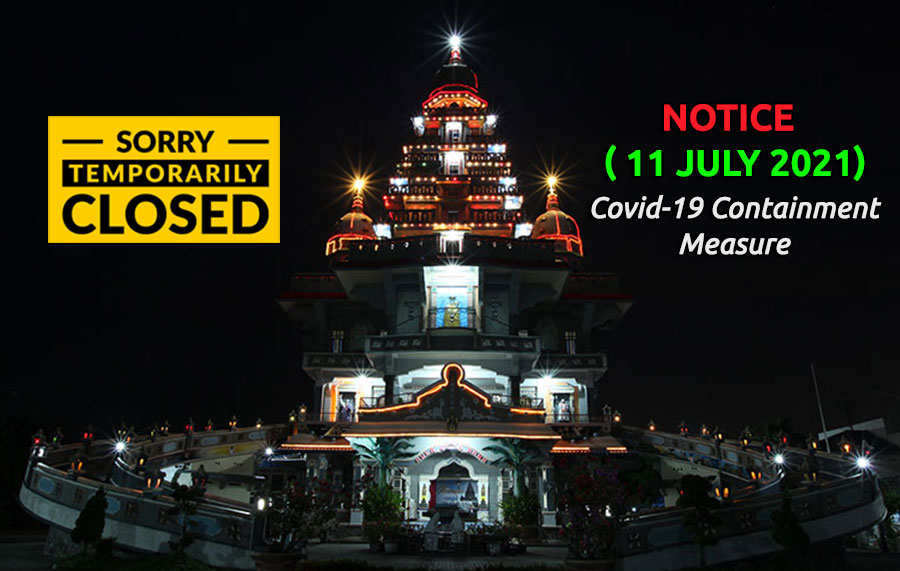 The increase in the number of positive infected cases is very worrying. In order to support efforts to stop the spread of Covid-19 the Marian Shrine of Graha Maria will remain closed to the public until further notice. Thank you for your patience and understanding.
Let us observe the health protocols as recommended by the health authorities on using masks, maintaining safe distance, avoiding crowds, washing hands using soap with running water and continuing to support the government's vaccination program so that this pandemic will end soon.
We continue to pray for God's almighty and loving hand to heal Covid-19 patients. We also ask that we be kept away from Covid-19 virus so that our families do not also become victims of this spread.
We also pray that our medical workers and leaders will always be healthy, and wisely lead us all in this difficult time.
Help us, Mother of Divine Love, to carry out the will of the Father and do what Jesus told us to do. O holy Mother of God, we seek refuge under your protection.
Yours devotedly in the Lord.
Father James Bharataputra SJ
Shrine Rector
Graha Maria Annai Velangkanni