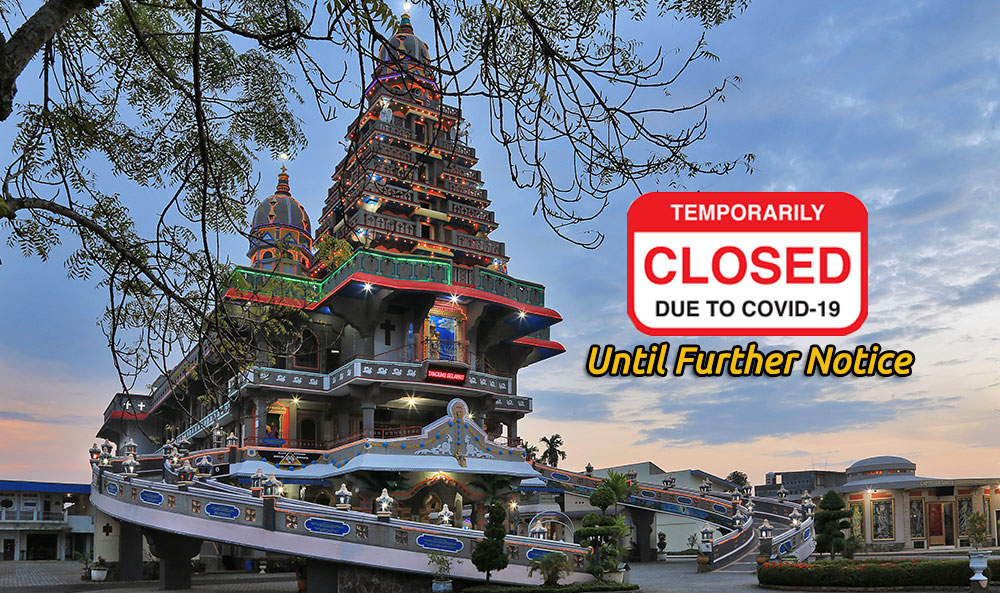 Dear Devotees of the Marian Shrine of Graha Maria Annai Velangkanni,
The new normal policy is being launched by the government and several Catholic Churches have decided to open for limited public worship from July 2020. However, the Marian Shrine of Graha Maria Annai Velangkanni will remain closed for all public worship until further notice. We are still in the process of formulating the right health protocol for the Shrine visitors and would not like to rush into resuming public services as the Shrine attracts multitude of pilgrims both from within the country and abroad.
In the mean time we would like to urge the faithful to familiarize themselves with the new normal concept. Among them are washing hands with hand sanitizers, wearing masks and keeping a safe distance in accordance with the protocol recommended by the government.
Thank you for your patience and understanding. We will make an official announcement when the Shrine is open for public service on our website and on our official Facebook page.
Yours devotedly in the Lord.
Father James Bharataputra SJ
Shrine Rector
Graha Maria Annai Velangkanni