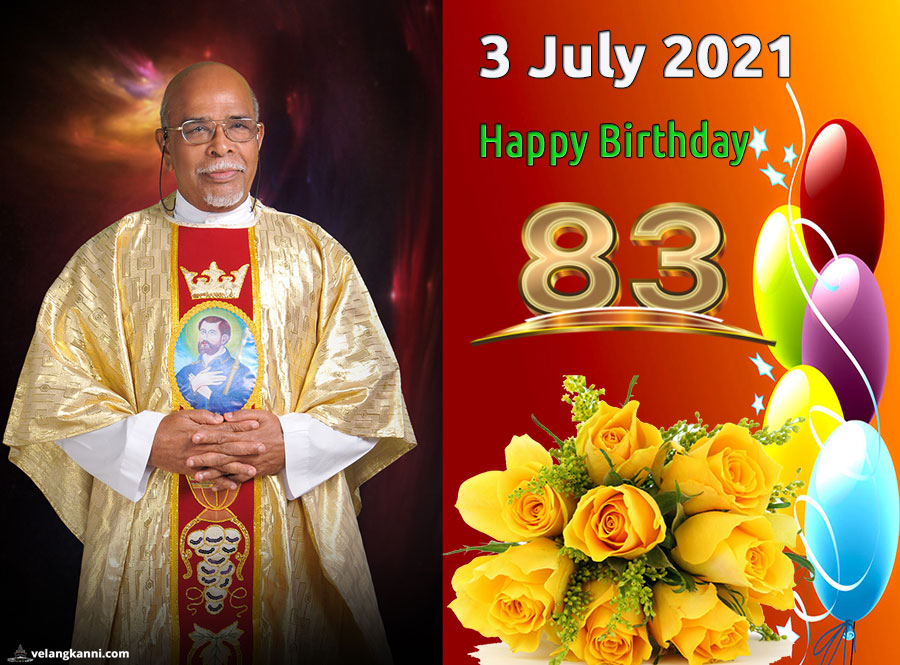 Happy 83th Birthday to Father James Bharataputra SJ (Rector, Marian Shrine of Graha Maria Annai Velangkanni, Medan). Father James, may you stay healthy, happy, and be an inspiration to the people.
We invite you to join with us in your prayers with Father James.
FATHER JAMES' PRAYER FOR HIS BIRTHDAY.
May the Holy Trinity, God the Father who created me out of love, the Lord Jesus who redeemed me out of love and God the Spirit who is sanctifying me out of love, come upon me and dwell in me. May our blessed Mother Mary, Annai Velangkanni accompany me with her loving care for the rest of my life. May St. Joseph, pray for me for a holy death. Amen.
Thank you.
Gratefully yours,
Fr. James Bharataputra S.J