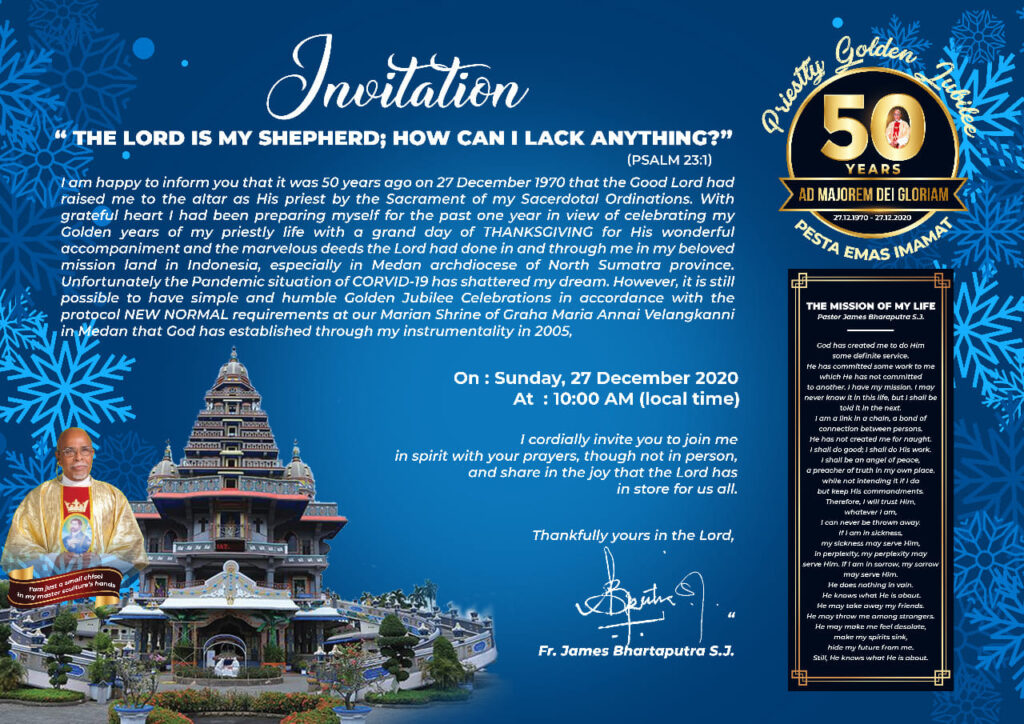 Dearest Brothers and Sisters,
The following is an official invitation from Father James Bharataputra, SJ for the Mass of Thanksgiving on the occasion of the Golden anniversary of his priestly ordination to be held on December 27, 2020 at Graha Maria Annai Velangkanni.
This Thanksgiving Celebration is closed to the public due to the Covid-19 pandemic situation. We cordially invite you to join us in spirit with your prayers, though not in person and share in the joy that the Lord has in store for us all. May God continue to bless him with Resurrection joy and ordination day enthusiasm, with health and a clear mind.
Thankfully yours in the Lord.
Video – Golden Jubilee of Priestly Ordination Celebrations of Fr. James Bharataputra